Happy Tuesday!!
Today I was gonna do an "All about Me" post but I have been super busy today and so I'll save that for tomorrow. :)
Chipper at 7 am..haha!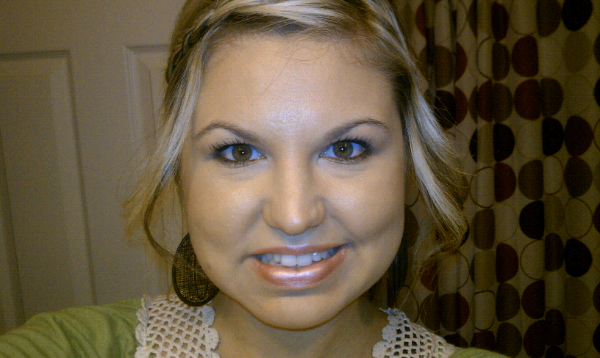 This morning we got up very early for us. Like 6. We had a "day with the preacher" planned for the kids. The kids and some parents all met up at the church and we went to the dollar movie our local theatre has every week. The movie starts at 9, so it's awful early for a movie. But we enjoyed it! The kids were not excited that we were watching "Veggie Tales" because they have kind of outgrown it but they actually really enjoyed the movie. This is what we saw..
After the movie, we went to one of our favorite local pizza places, Larry's. It was super fun for the kids and we got to fellowship and I talked with another mom I had never really ever talked with.
It was a nice time, I love hanging out with people from church and the kids have lots of fun.
We had to run to Little Rock after that and run errands and deal with some insuarnce issues, so it's just been a very long day. We ran to WalMart for a few things and after we ate cereal (Ahem, yes I said cereal) for dinner, the kids wanted to play in the bathtub. Even at their age, they still love it!!
My pretty girl!
Sweet Camden:)
I got this in the mail from another mom. So sweet. It was the first thing I have ever recieved in the mail with Ryan's name on it other than a card. Thank you Chrissy!
I put it on my keychain. :)
Hope everyone had a terrific Tuesday!!!