So, I really have had nothing to blog about...we have just been sitting at home the last few days because it is HOT!!! Or was hot, but we just got some MUCH needed rain and so it has cooled off a bunch. But I am sure the 100's are close by again.
This was while we left to go to Sonic to get a drink because I really only like fountain drinks. And I was really having withdrawls. But it was
H*O*T!!!!
I got my hardwoods put in my house.
We chased the Ice Cream man. Literally. And they came running back home.
This morning, they all three played in the pool. They had a blast.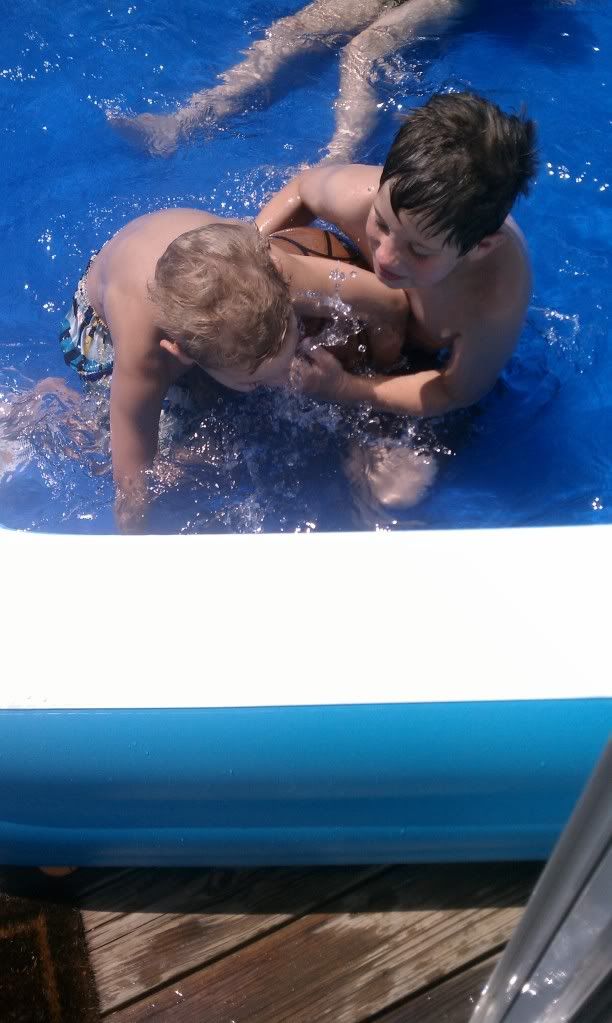 A friend called today and wanted Laiken to spend the night and she was more than happy to get away from these crazy boys!!!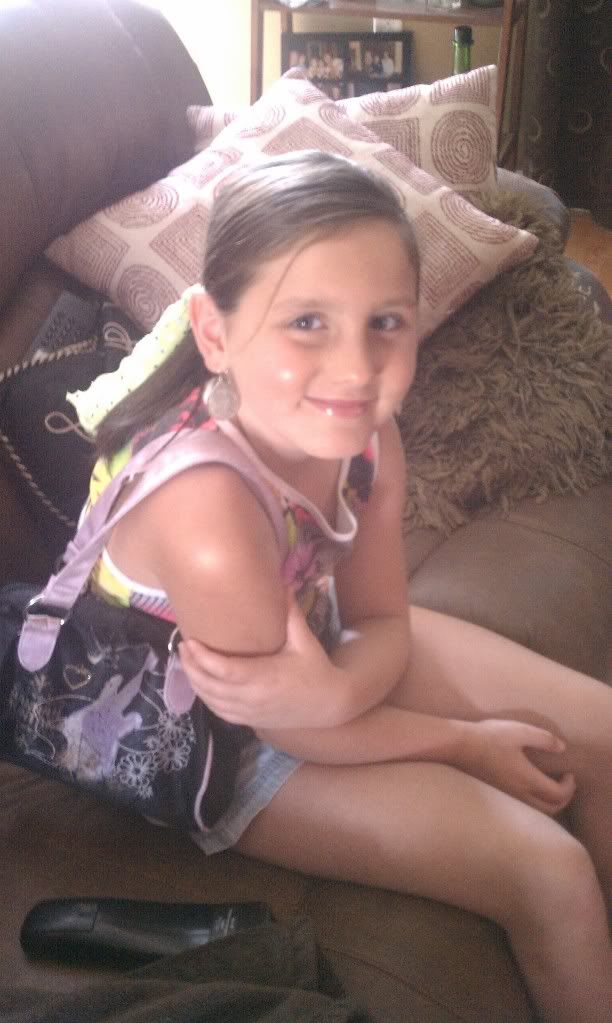 She is growing up so fast. She insists on a purse and a wallet everywhere we go. My Memaw took her to do a little shopping on Monday morning and they came back with some new flipflops from Payless. She got her three new pairs and they were all a ladies size 4/5...My baby is growing up. She is only 8...it makes me miss when she was little. I still try to keep her little. When I was putting her hair in a ponytail this morning, she said "Mommy, can I have a poof like you?" And she likes her lipgloss a whole bunch. I guess I can't stop her from growing. She is just my only girl (on Earth anyways) and it makes me sad and happy and blessed all in one to watch her grow up. Plus, she is SOOOO sweet.
Happy Wednesday!!
Can anyone please tell me how to fix my pictures? I resized them and they are still being cut off? I noticed the 8 was cut off the 108..I have messed and messed with these. :) So please excuse the crazy pictures!