Today Caden and Laiken went to the dentist to get some teeth pulled. Laiken had to get one pulled, and Cade got one filling and two baby teeth pulled. Poor Cade was dopey from laughing gas and being numb and he has just been unusually quiet all afternoon. He refused pictures, but Miss Laiken was
SO
excited because at 8 years old, she lost her first tooth. It's about time! And we had to have dental assistance LOL. Let's hope the rest don't wait till she's 20..:) My poor Camden had to stay at school today but he has a mouthful of problems, too. He has perfect baby teeth, but is missing 3 permanent teeth, (which he inherited from me..AGGHH!!)
Laiken on our way to Wendy's for a Frosty..:)
Wish Caden would have gotten in there!:( Oh, well.
I am posting a picture of my hair before I fixed it so that maybe someone can help me with my haircolor dilemma. I lightened it this last time, my hair is usually VERY dark. So it's already pretty light. It's just kind of turning brassy.
(AND PUHLEASE excuse the ridiculous self portrait..thanks!)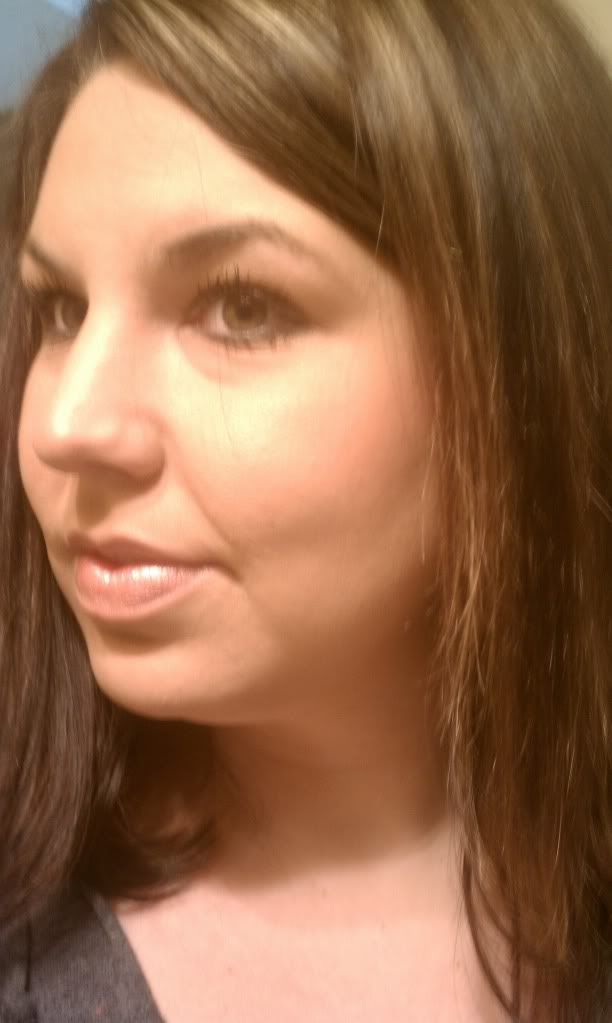 I have been doing a study on Faith. I just want anyone to know who ever reads this, that yes, I am angry sometimes. Yes, I am very sad. My heart hearts. It hurts for others. But my God is still the same as He always has been and it is important for me to understand why we go through trials that we just can't understand. Here are two verses that stand out to me.
1
."In this you greatly rejoice, though now for a little while, if need be, you have been grieved by various trials, that the genuiness of your faith, being much more precious than gold that perishes, though it is tested by fire, may be found to praise, honor, and glory at the revelation of Jesus Christ … receiving the end of your faith, the salvation of your souls." (1 Peter 1:6-9)

2."But He knows the way that I take; when He has tested me, I shall come forth as gold." (Job 23:10)
I found this in some reading I was doing and it really spoke to me.
God is the Potter and we are the clay. He wants to mold, shape and transform us into godly, righteous and holy saints. But this shaping, molding and transformation process can be a very painful process at times. And at times, a certain amount of adversity and conflict is what God will use to help shape, mold and transform us-
Author Unknown