I decided to take a week or so off from blogging. So, I will catch up a little on this past week. :-)
This is Cam holding a bag of frozen veggies to his face after the neighbor kid hurt him. It swelled a little, and he got a big bruise/scrape. A little girl shut his head in the door. Nice, huh?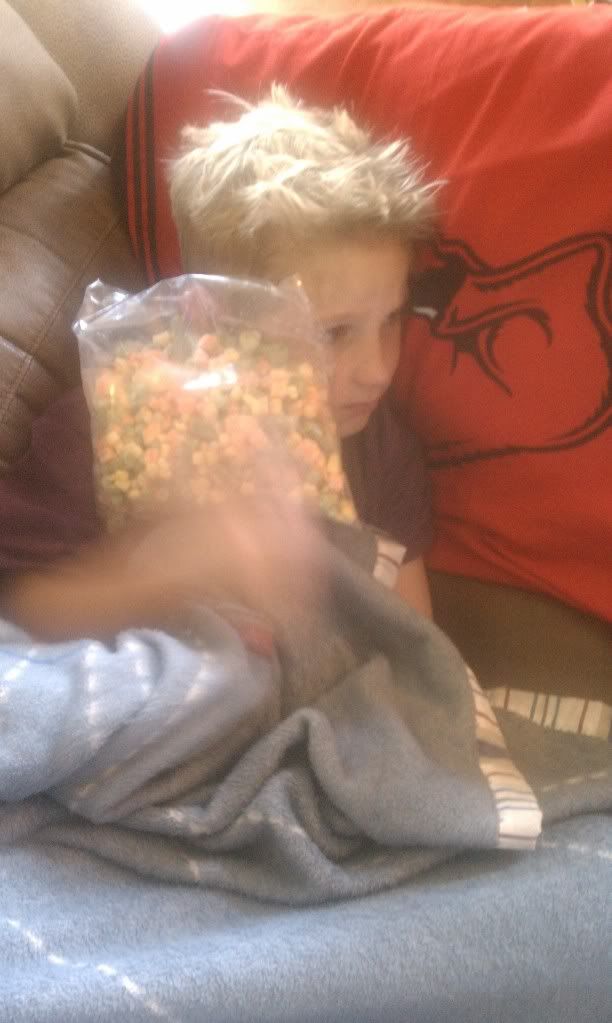 On Friday, my nephew Bennett turned one. My sister in law brought cake over here and we celebrated him turning one.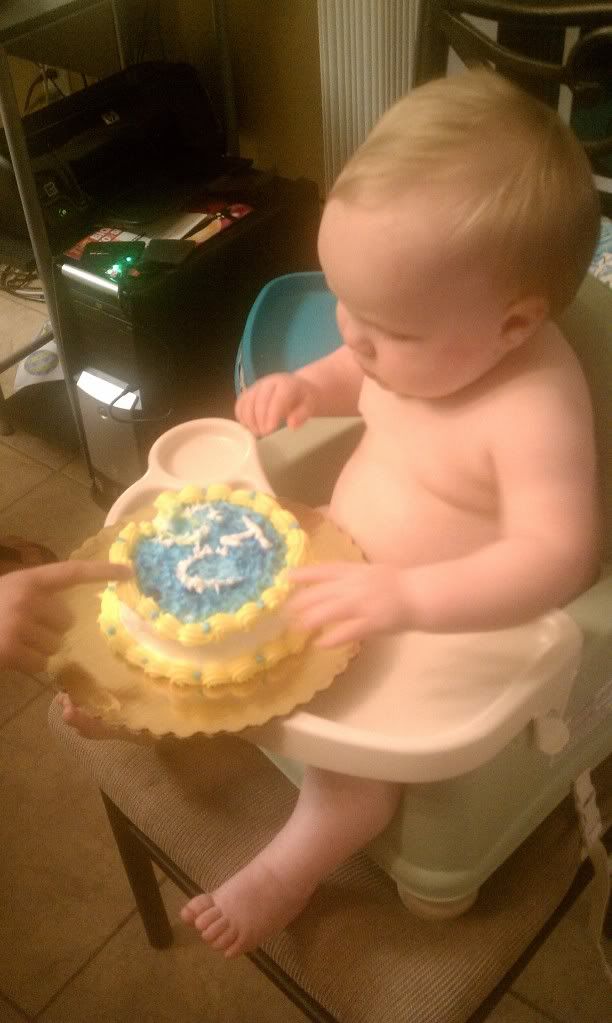 I took all the kids swimming on Saturday and this past weekend was just beautiful!! After church on Sunday, I cooked and my grandparents joined us for lunch. I had a pot roast and I think my grandpa is still bragging about how good his granddaughter cooks.:) But after we ate, we introduced my grandparents to Dance Central. My Memaw decided she wanted to try! We got a kick out of her dancing. Her score was terrible, haha.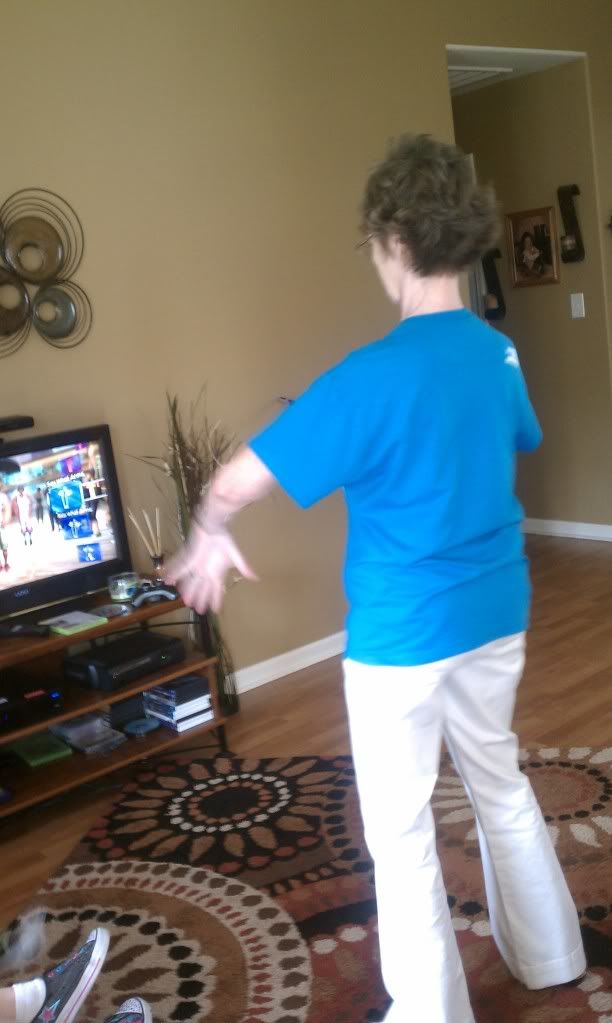 On Friday (I'm backtracking) while the kids were in school, we went and vistited Ryan Elizabeth. It has been 5 months since she went to heaven. I got her some pink daisies and some animal has been nibbling on them. I am planning on making her a pretty arrangement.
In other news, I decided to go completely blonde! Aghhh!! I am not even sure it shows how blonde it really is since this is a cell phone picture. But I really like it. Scotty, not so much. He is ready for my to dye it back dark. But I like it, it feels different. Plus I told him he married me blonde. :)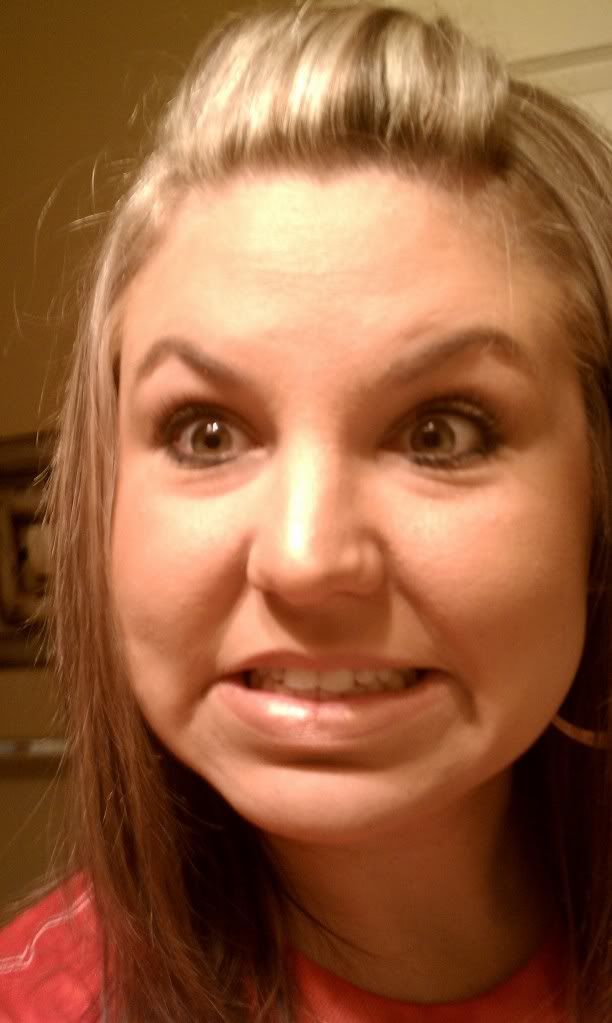 Last night, Laiken's softball team won their game 13-1. They have won all their games (so far) and I am so proud of her!! She's the sweetest little second base girl ever! See Scotty? He is now helping coach. He's a pretty cute coach, if I say so myself. Laiken is #25.
I just have had lack of motivation, or things to blog about. But I blog because I like to look back and remember what I was doing. It's just such a great way to document our lives.
Until next time!!